Sam Schäfer is a queer and blind writer & illustrator from the west country who is better at dancing than you would imagine. This doesn't really impact his work but he feels it is important you know it.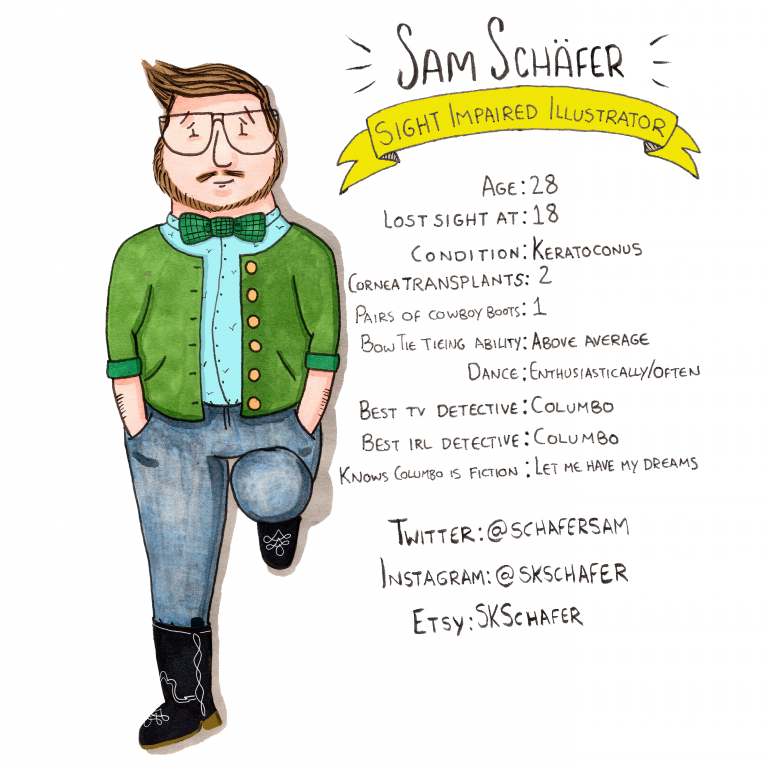 As well as illustrating, making comics, and wearing cardigans no matter what the weather is like because "the sun needs to be taught who is in charge", Sam also writes and directs for various stand-up comedians.
A former stand-up and improviser himself, you can hear some of his past work in many episode of Josie Long's delightful Lost Treasures Of The Black Heart Podcast.
He also served as creative consultant on the show Sadulthood by Martin Pilgrim, which can be seen for free on Youtube, you lucky lucky things.
He once lost a game of mini-golf to a mouse. He is trying his very best.