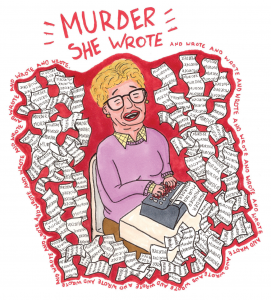 Murder She Wrote (2018)
Personal project. An A4 print of Jessica Fletcher from TV's Murder She Wrote manically typing the word "MURDER" over and over until the end of time.
---
From The Station To The Sea (2018)
Comission from Volcano Theatre and Arts Council Wales. An A3 story-map depicting various memories, hopes, and associations of Swansea High Street, gathered at a workshop earlier in the year.
---
Supply Teacher Assembly (2018)
Hand-painted A4 posters for the Supply Teacher Assembly stand-up comedy nights in Bristol.
---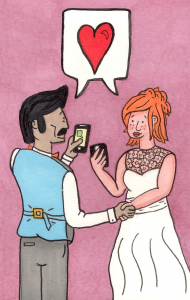 'Til *Skull Emoji* Do Us Part (2018)
Pen & Marker illustration for an article about modern wedding vows. Completed as part of the Illustration Love2Learn course at Bath College.
---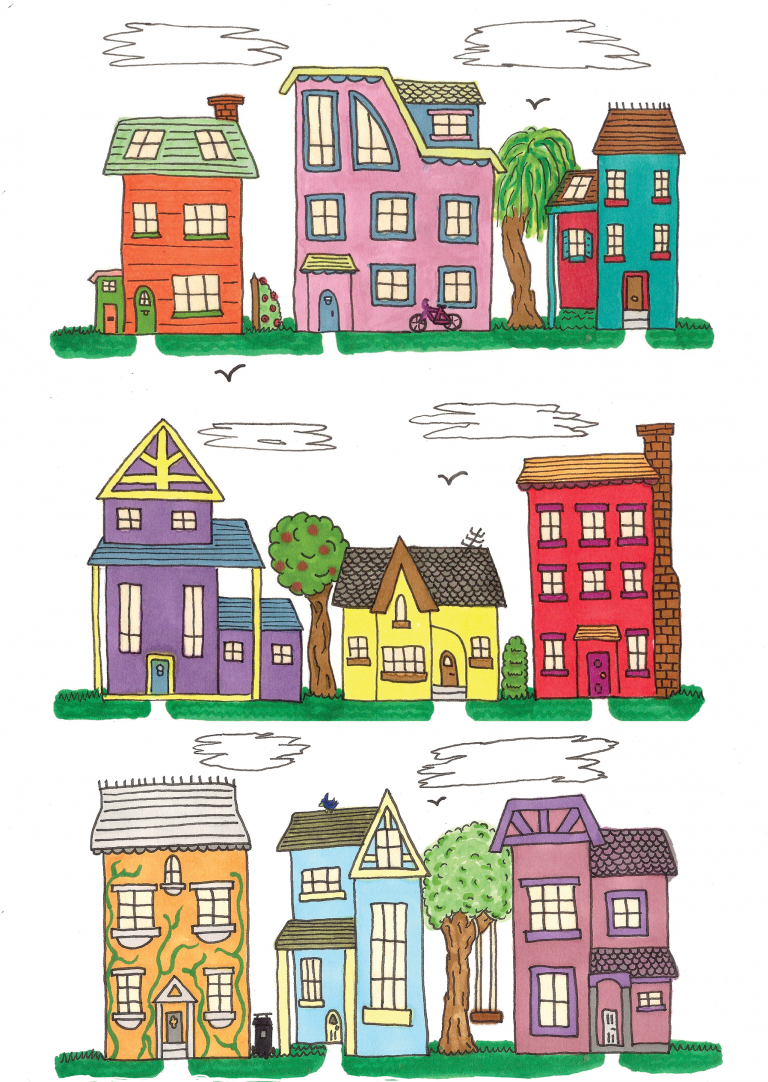 Places I Will Never Live – Because They Do Not Exist And I Can't Get A Mortgage (2018)
A triptic of marker illustrations made for the Take Part exhibtion at 44AD Gallery, Bath
---